X-PRODUCTS IN MEDIA
Journal of Dental and Oral Health - Scient Open Access Journal,
September 28, 2015
A good news of Professor Consuelo Sanavia research article published on international journal - Scient Open Access Journal. The research indicated iDontix X-Floss 92.3% of the clinicians were completely satisfied that is higher than other two products, and was found more satisfactory in terms of ease of use.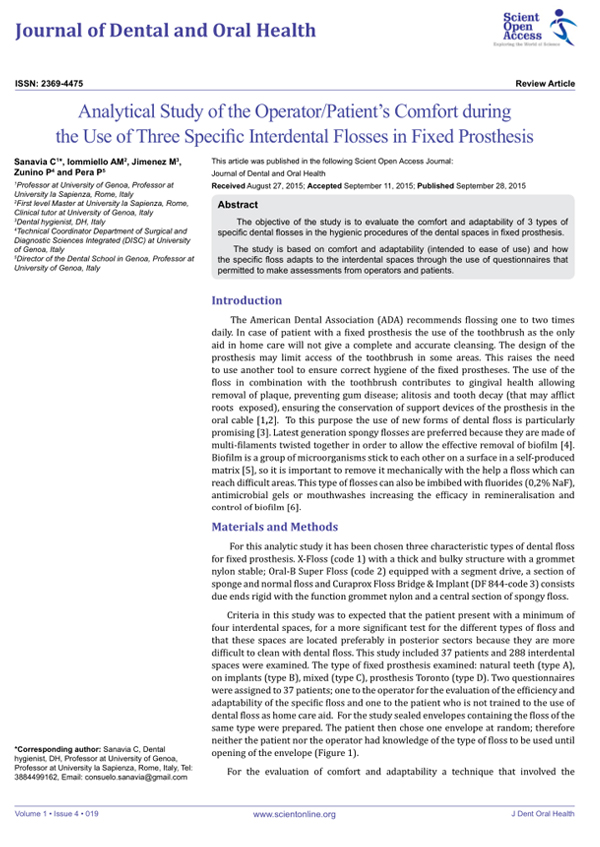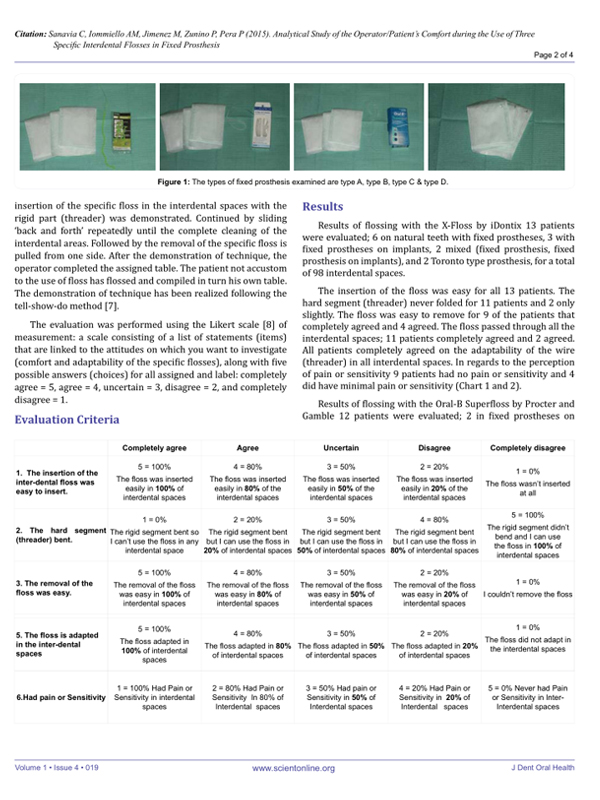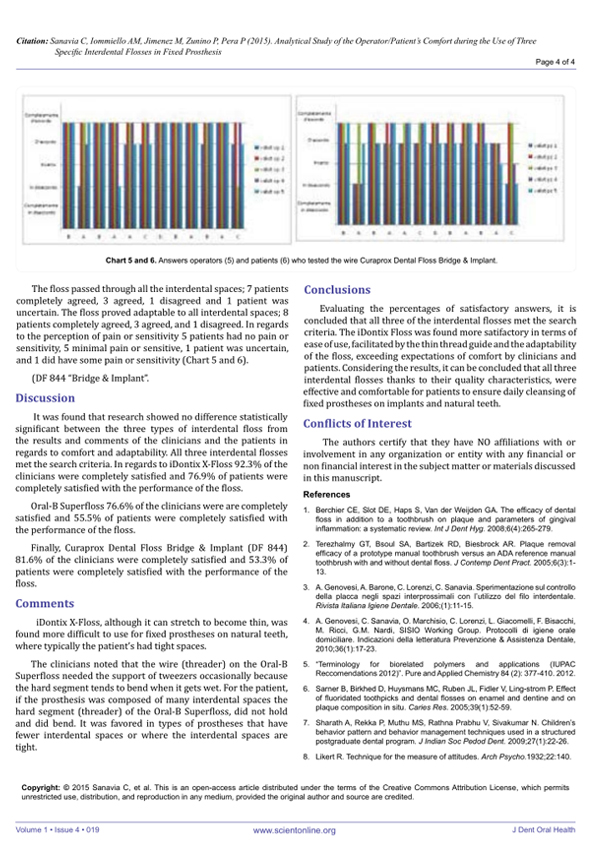 Let's X-Floss those Implants! Dental Tribune - The world's Dental Newspaper March 2014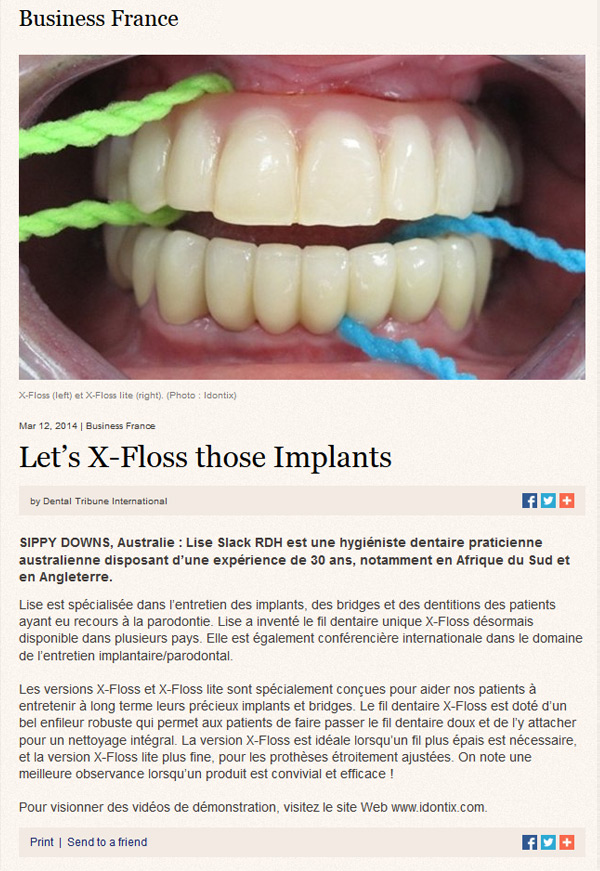 New floss ideal for patients who need a little something extra.
Dentistry iQ 15 January 2014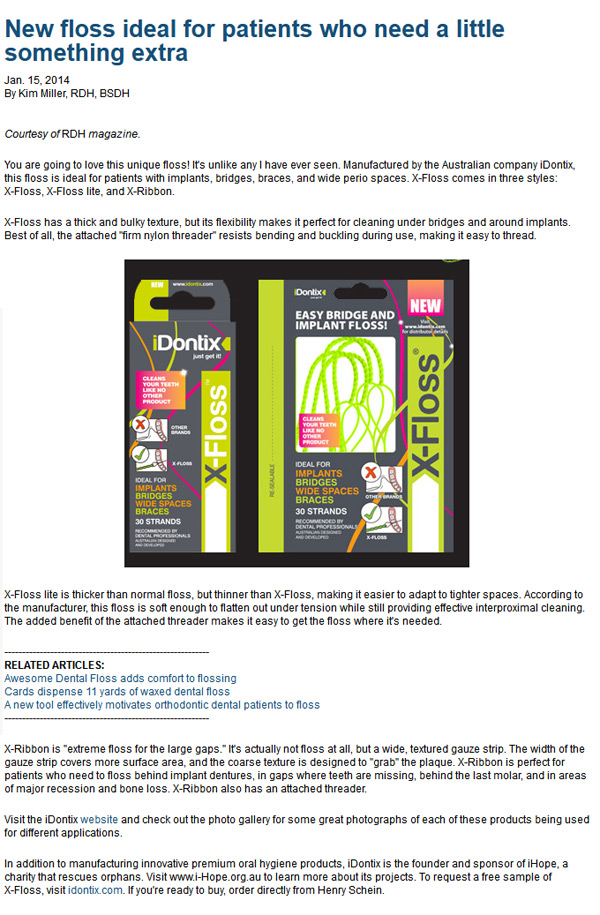 Auxiliary Magazine Sept/Oct 2013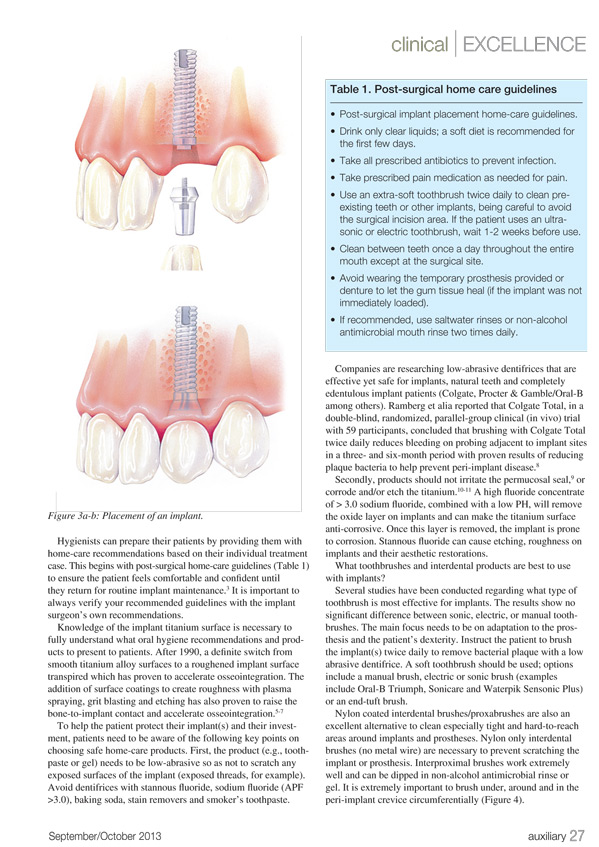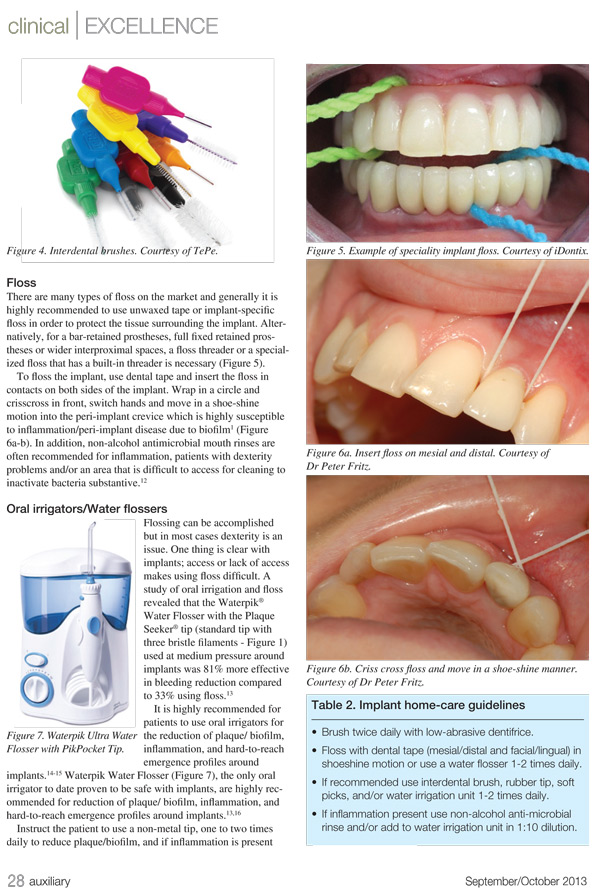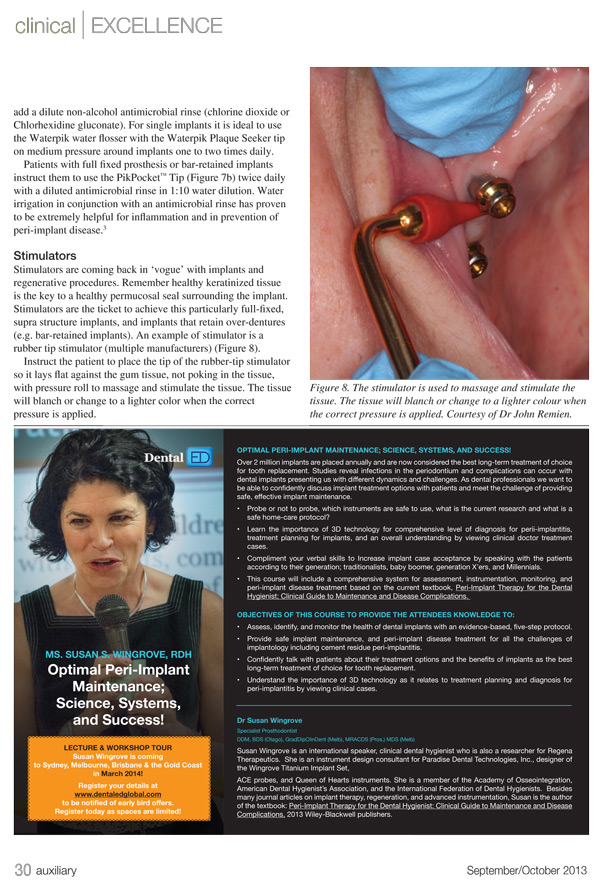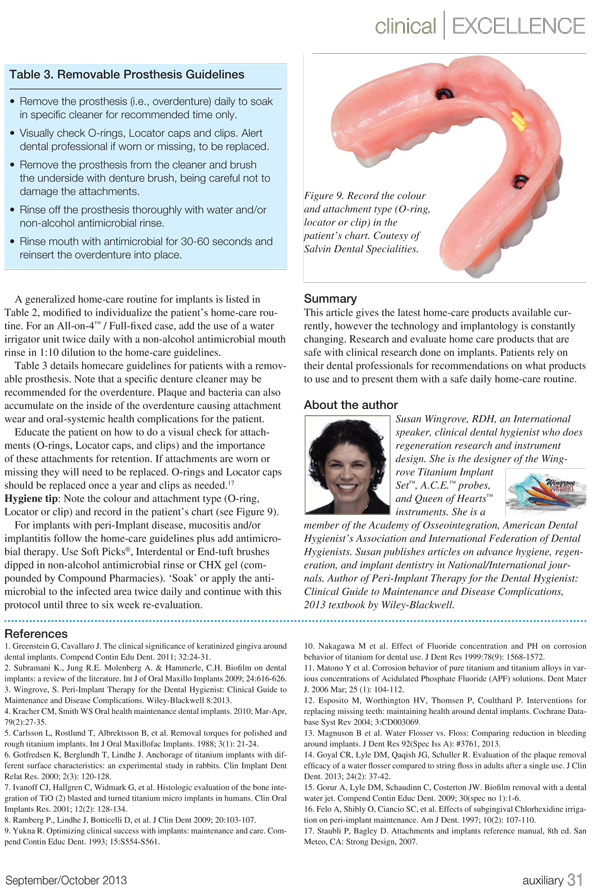 DH&T September 2013

Hygiene Tribune Italian Addition July-August 2013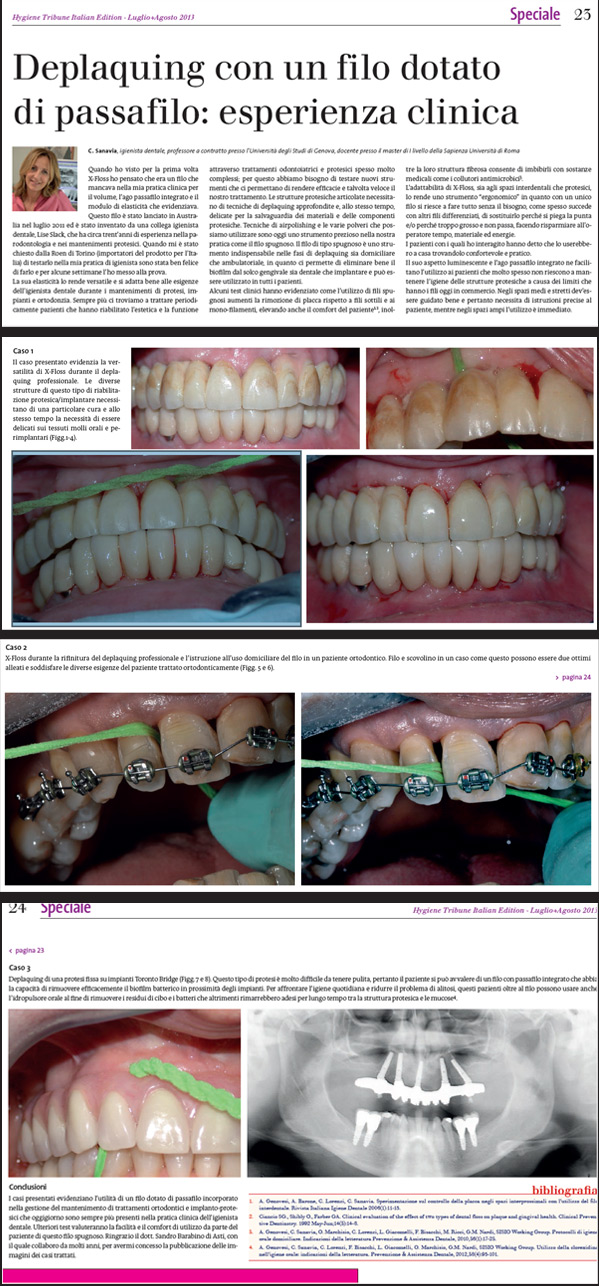 Smile Magazine(UK) November/December 2012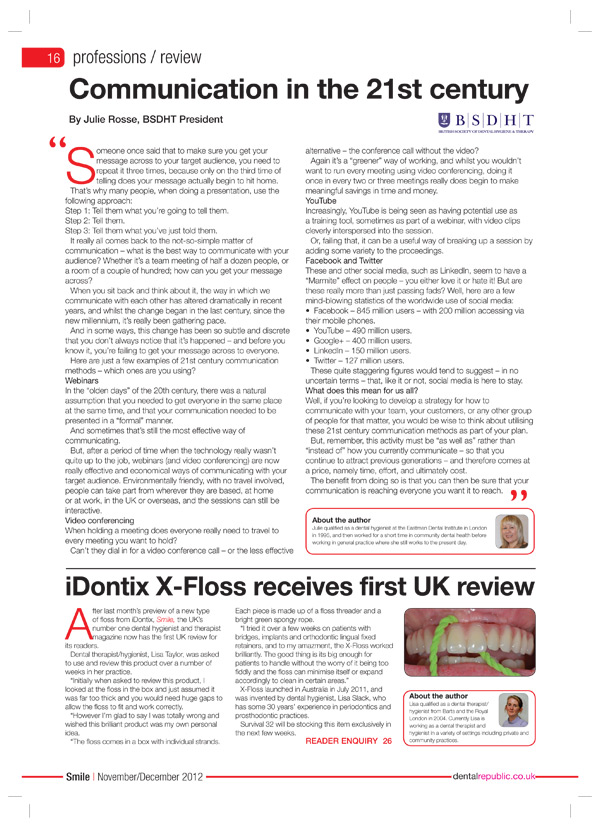 Smile Magazine (UK) - October 2012.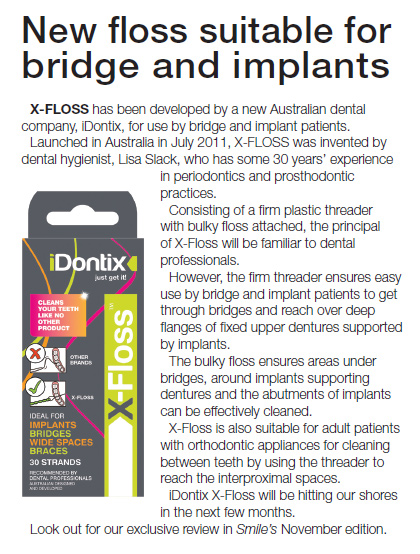 OHASA Journal(SA) - October 2012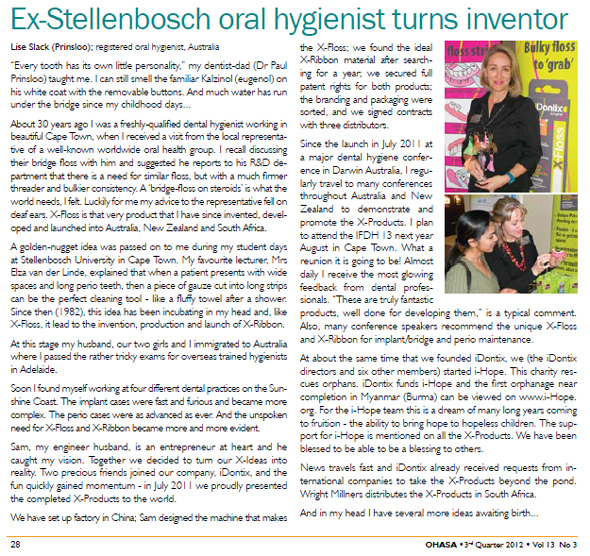 HygieneNews New Zealand - July 2012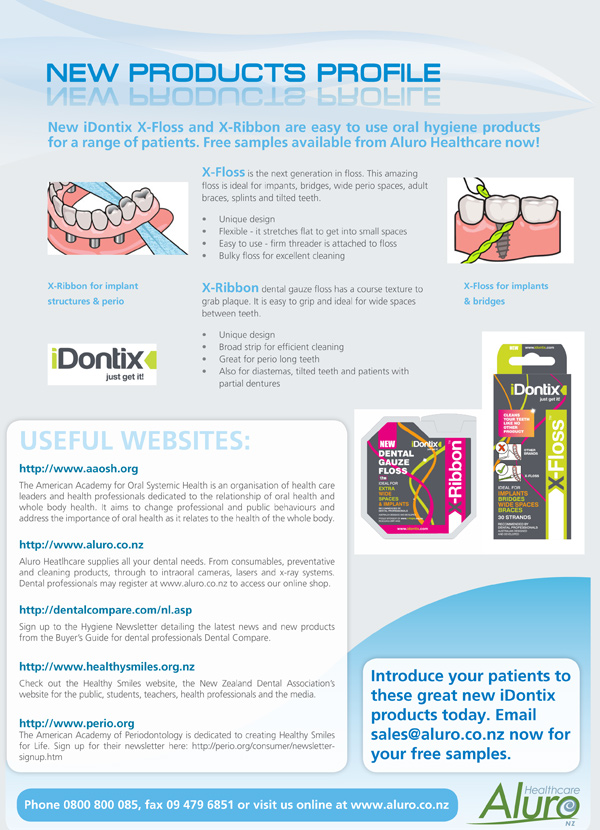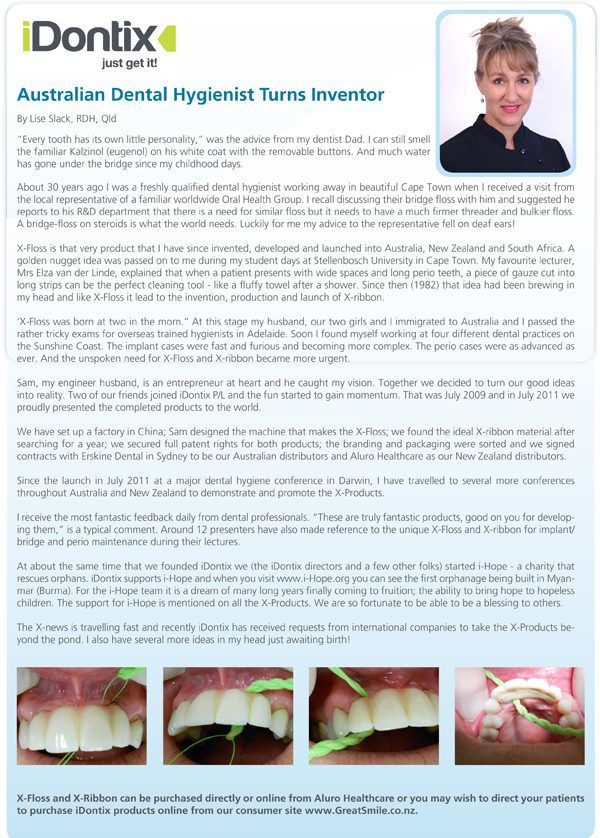 Prime Practice Newsletter lssue 57 - May 2012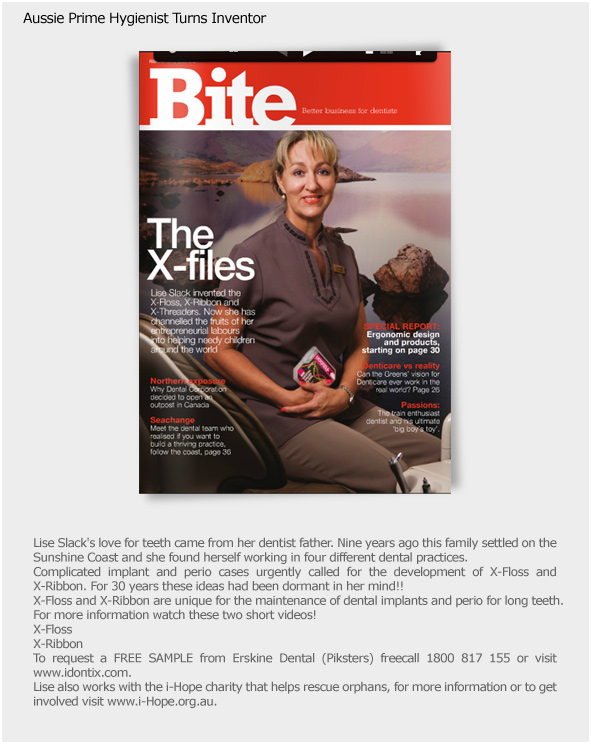 Bite Magazine - February 2012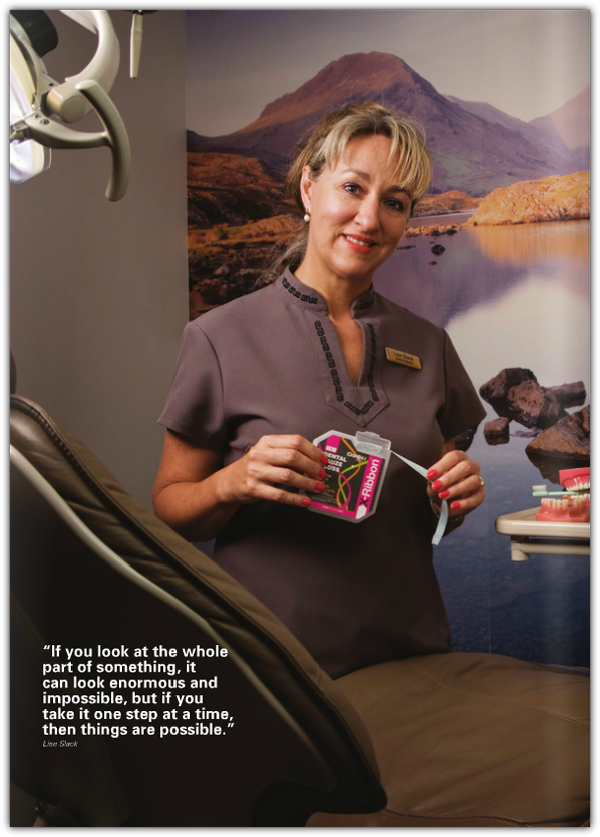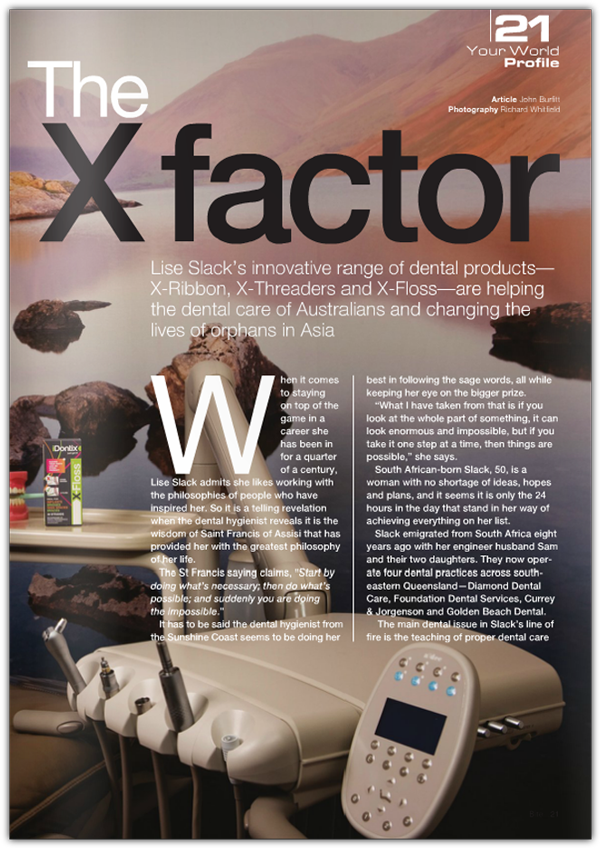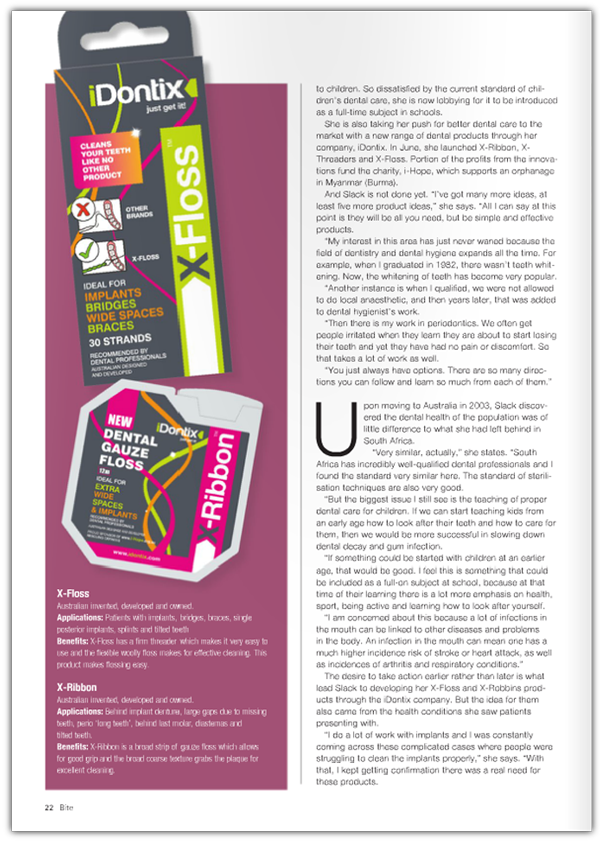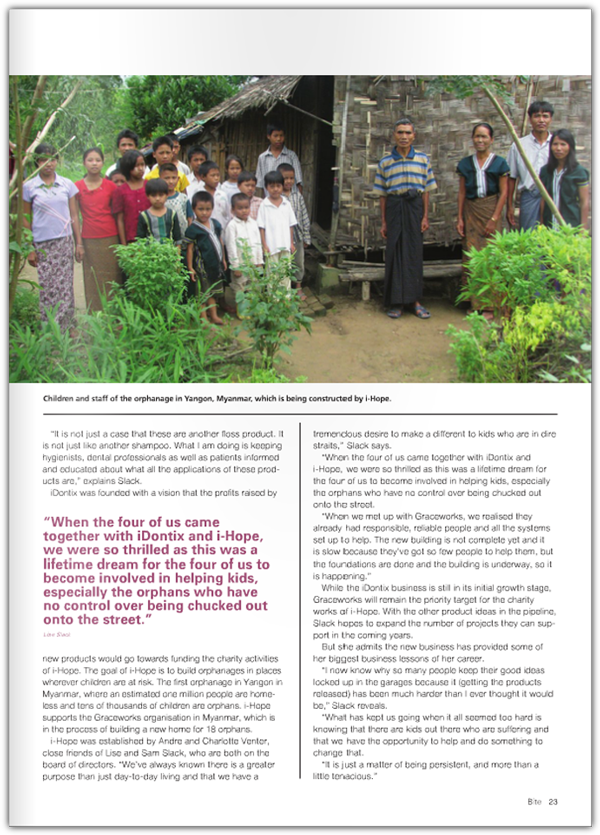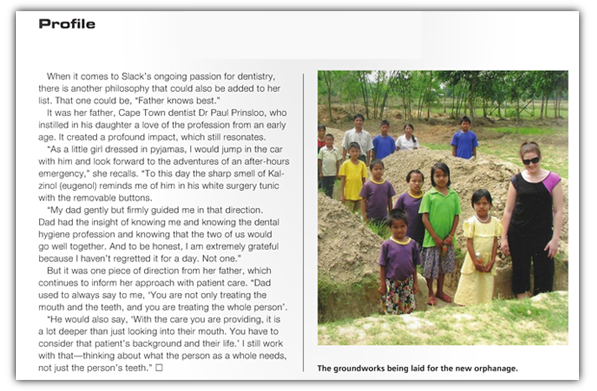 Sunshine Coast Daily - December 2011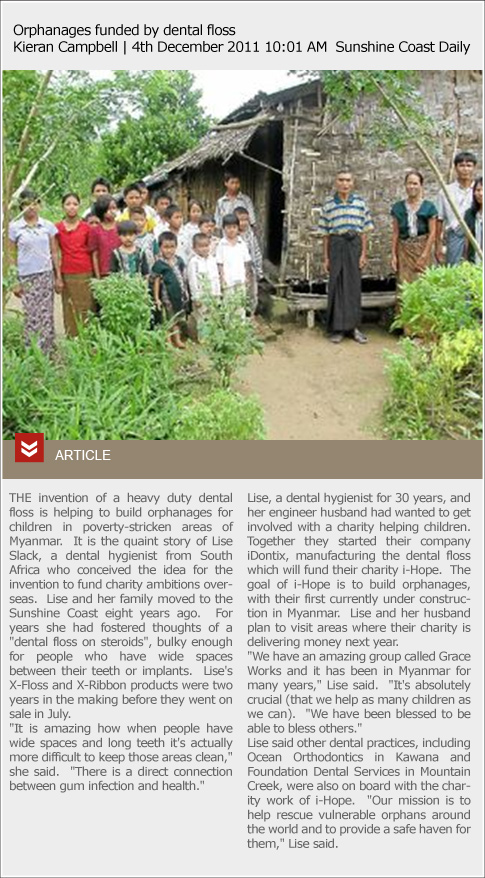 Australasian Dentist Magazine - November 2011

ADA nEWS Bulletin - November 2011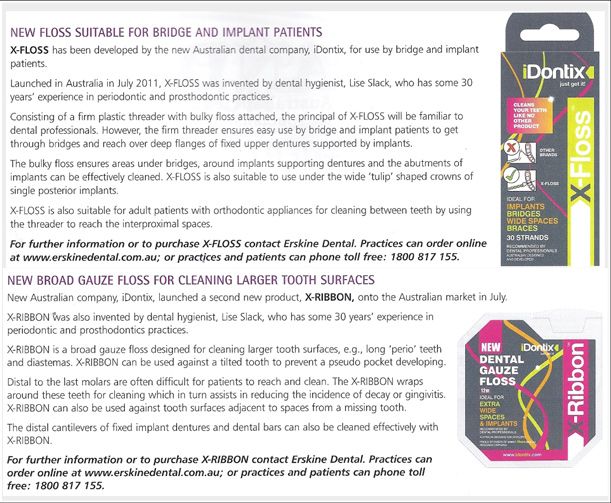 Auxiliary Magazine - September/October 2011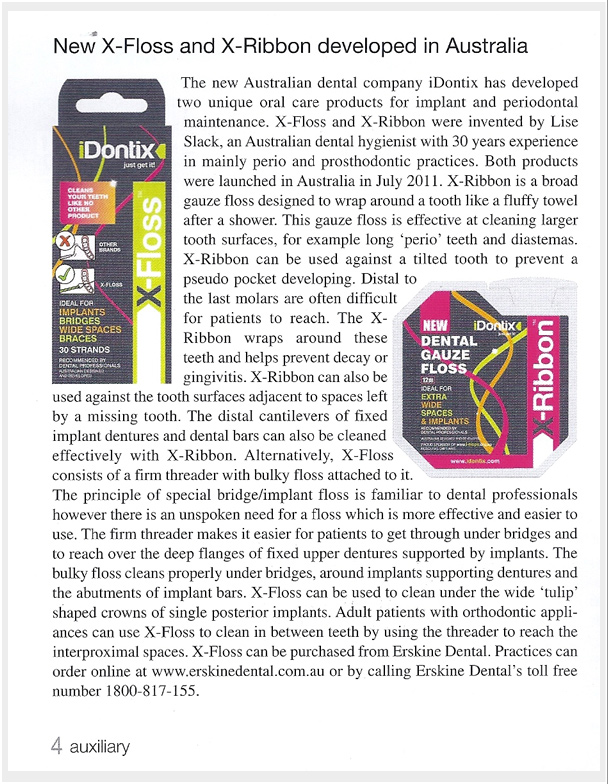 Hygiene Essentials - October 2011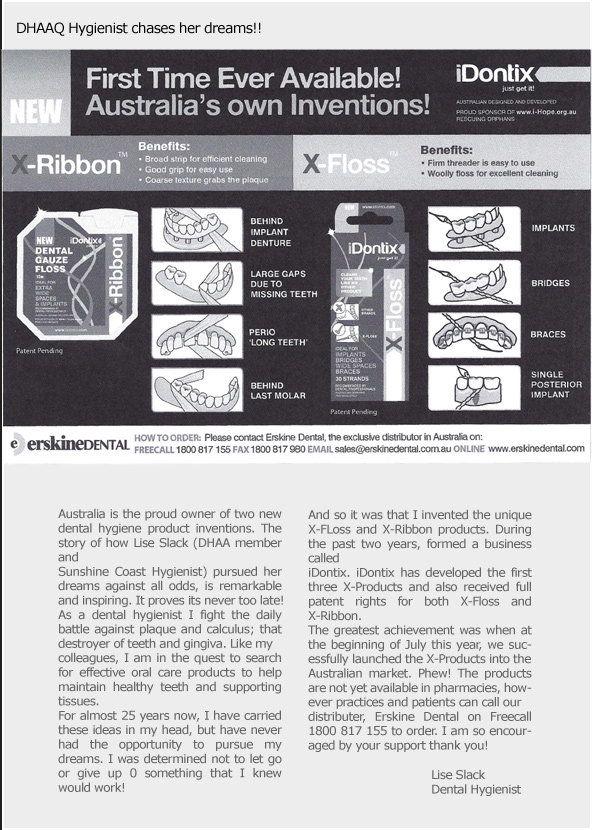 Auxiliary Magazine - July/August 2011

Dental Hygienist Association Australia, The Bulletin - June 2011